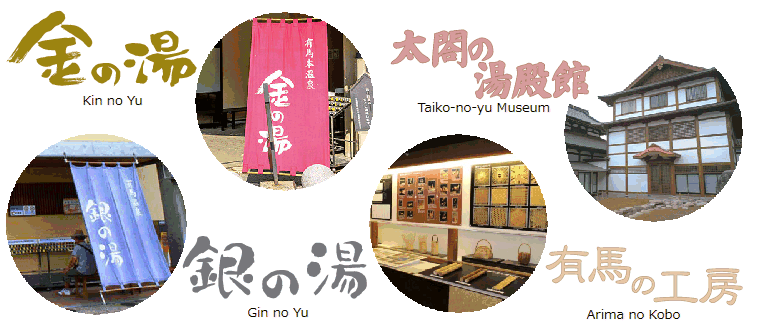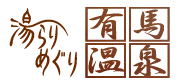 Together with Dogo and Shirahama, Arima Onsen is one of Japan's three ancient hot springs. Arima Onsen became widely known due to Toyotomi Hideyoshi. Hideyoshi frequently visited Arima Onsen to bathe, and he held grand tea ceremonies with Sen no Rikyu and his followers. In the Edo period, it was visited by numerous people from all over Japan as one of the leading bathing spots. It was counted as one of Japan's three famous hot springs, and flourished to such a degree that the town was sometimes referred to as "Arima Sengen"β€"the 1,000 inns of Arima.

Kin no Yu is a well-known open-air spring of Arima featuring "golden waters." Enjoy your fill of this famous, original spring of Arima with a distinguished history dating back to olden times.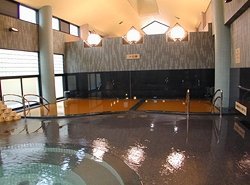 At Gin no Yu, you can enjoy the "silver waters" of a traditional hot spring. Relax to the fullest in a Japanese ambience matching the atmosphere of the Teramachi neighborhood of shrines and temples.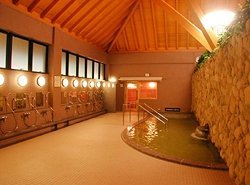 The Taiko-no-yu Museum is a facility exhibiting relics of unearthed bathtubs, excavated items, and the history and culture of Arima Onsen, loved so much by the Taiko (Toyotomi Hideyoshi).


Take a stroll through Arima, rest your feet, and relax for a moment...
This venue presents the history and culture of Arima Onsen. Feel free to drop by.